Welcome To
HR & PEOPLE ANALYTICS FORUM 2017
Photo taken during our JUMP IT FORUM 2017. All rights reserved. ©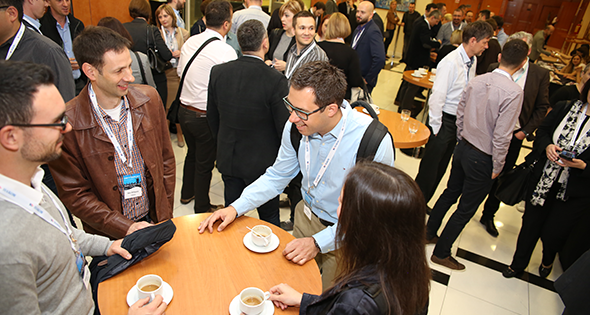 About

HR & PEOPLE ANALYTICS Forum
This Forum is organized by HR Professionals for HR Professionals
Technology is changing the world of work and big data plays a key role in the process. Sorting out the "ocean of information" is the game-changer. HR analytics are not yet-another-hype, but a trend that is growing and is here to stay. It is increasingly becoming the "way we do things around here". If you don't have the right data – you are uninformed. If you have too much of unsorted data – you are overwhelmed. As a busy HR person, you can't afford either. The quality of your decisions has a direct and lasting impact on your organization. The HR analytics provide a solution to that challenge.

HR & PEOPLE ANALYTICS FORUM ZAGREB is a double-stream conference dedicated to presenting, understanding and embracing the use of data-driven analytical approach in HR function, and business as a whole. The data-driven decision-making process is recognized as the key differentiator in today's workplace, giving companies who apply it properly a substantial edge.

London, Paris, Berlin, Madrid are regularly hosting world-class HR analytics conferences ever more often. We wanted to bring some of that world to you, to Zagreb. The HR & PEOPLE ANALYTICS FORUM ZAGREB is the first HR analytics conference in Croatia and (to our best knowledge) in the region.
Register
Photo taken during our JUMP IT FORUM 2017. All rights reserved. ©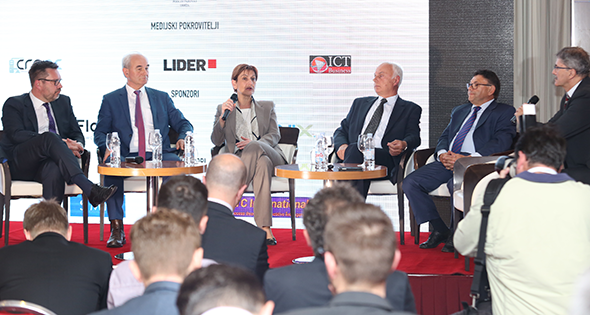 Why Attend

HR & PEOPLE ANALYTICS Forum?
First conference on the subject of HR analytics in Croatia
Learn about latest trends, applications, tools & best-practices
Understand why is HR analytics estimated as $18Bn market
Meet top speakers from Croatia and the World
Participate in discussions and have fun
Presentations you will hear are from real world, delivered by people like yourself - colleagues and peers from top companies in Croatia and the region. They will talk about REAL projects, REAL challenges, REAL issues, REAL success & failures and REAL people. No death by Power Point!
The goal of this conference is to help you – the attendee – to choose the best practices, tools & techniques for your organization and your own role. Some of the topics that we will talk about include:
· Building HR Analytics Functions, Teams, Capabilities and Support
· Data-Driven Recruitment and Talent Management
· Smarter Workforce Planning for Growth or Downsizing
· Technology-Enabled Employee Insights
· Workforce Differentiation and Predicting Attrition Impact
· Identifying and Developing Leaders among Candidates and Talent Pools

Learn, engage, participate and above all – have fun :)
Register
INTERESTED IN
Sponsoring?
DELEGATES INSIGHTS
FROM PAST EVENTS
This is what people said about our JUMP IT Forum, held on April 11-12, 2017 in Zagreb.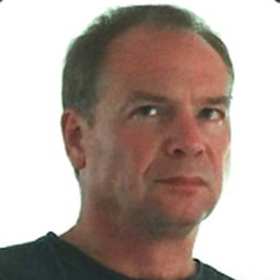 Karl Muenchow
CEO
XoJom Group Inc.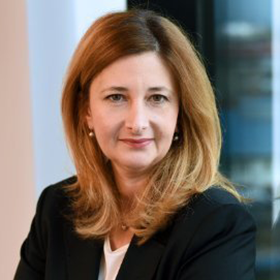 Jasna Strajher
CEO
Savvy Business Engineering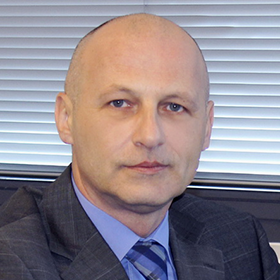 Sendi Radic
COO
King-ICT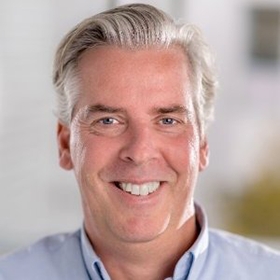 Frank Dupker
VP EMEA
Flowmon Networks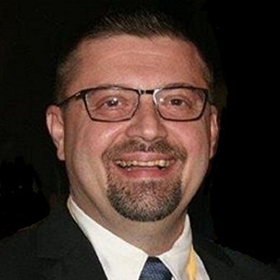 Nenad Marjanovic
CEEI Lead
Hewlett-Packard Enterprise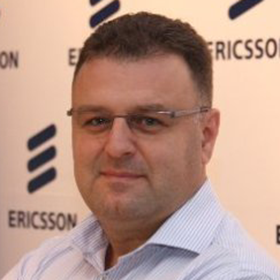 Dean Dech
PMO Director
Ericsson Nikola Tesla
Tickets
For Forum Participation
CONFERENCE +
MASTERCLASS / WORKSHOP
€345 Individual
Full access to:
DAY 1 Conference
DAY 2 Masterclass / Workshop
All speakers
All sponsors & expo-space
Lunch & refreshments
All Fees are Gross
CONFERENCE ONLY
(OCTOBER 24)
€245 Regular
Full access to:
DAY 1 Conference
All speakers
All sponsors & expo-space
Lunch & refreshments
All Fees are Gross
MASTERCLASS / WORKSHOP ONLY
(OCTOBER 25)
€245 Individual
Full access to:
DAY 2 Masterclass / Workshop
Lunch & refreshments
All Fees are Gross
PREFER TO REGISTER BY SUBMITTING THE
PDF FORM?
The whole is greater than the sum of its parts :)
Aristotle

We opted for two tracks conference set-up, to give people the chance to have a greater choice. Nevertheless, there are plenary sessions throughout the day – the opening key-notes and the panel-discussion is where the entire audience will be together.
The conference starts with a plenary key-notes session in a joint room. After the 3 key-notes, the conference room will be divided into 2 sections to accommodate 2 separate tracks. Each speaker has 20-25 minutes for the speech + 5-10 minutes reserved for Q&A with the audience. Altogether there is a conference chair's address key-note, 2 other key-notes and 12 corporate cases presented throughout the HR & PEOPLE ANALYTICS FORUM, making it a total of 15 presentations. There is also a plenary panel-discussion at the end.
Yes, absolutely. You choose which sessions to attend throughout the entire day.
Due to the international format of the conference, English is the primary language.
Truth is we don't believe in dress-codes, so wear whatever you feel best suits you. If you like suit & tie, that's fine, but so are jeans. Our motto is "feel comfortable, while being elegant".
After confirming your registration, we will send you an invoice, presumably with your company data. Based on the invoice, your company will make the bank transfer to settle the payment.
We do not take credit/debit cards or cash. Bank-transfer is the sole means of payment.
No, we don't sell delegates' details as leads to third parties (sorry Sponsors!). Naturally, we keep your data on our secured servers, as we will keep you posted about next edition of the HR & PEOPLE ANALYTICS FORUM in 2018. You will get a maximum of 3 email messages from us and that's it. We leave it up to you to decide with whom you'd like to share your info.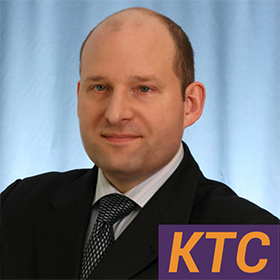 Goran Krstulovic
Managing Director @ KTC International

Conftact for:

∙ Speaking Engagements
∙ Sponsorship & Expo
∙ Media Relations
HRPA FORUM VENUE
Hotel & Congress Center Antunovic
Zagrebacka av. 100A,
10090Zagreb, Croatia
+385 (0) 1 2041 121
www.hotelantunovic.com